JOURNEY OF LEARNING & GROWTH
Discover the remarkable story of how he revolutionized his career and propelled his company to unprecedented heights. In 'The 9 Levels to Greater Profitability: How I Tripled Net Profit in 12 Months,' we unveil the secrets to his astounding success, emphasizing the pivotal shift from a salesperson to a proficient businessperson.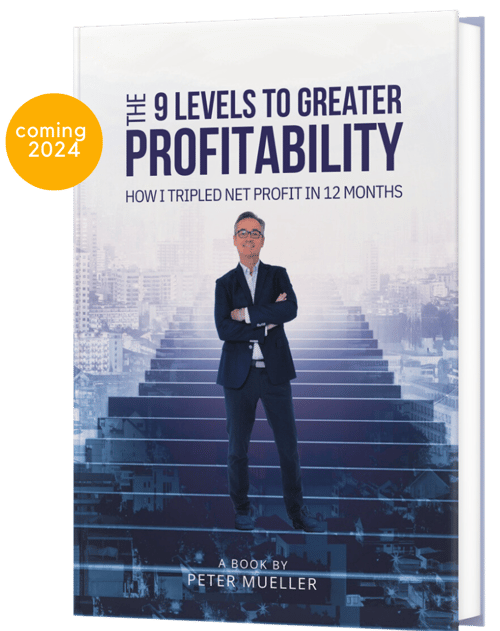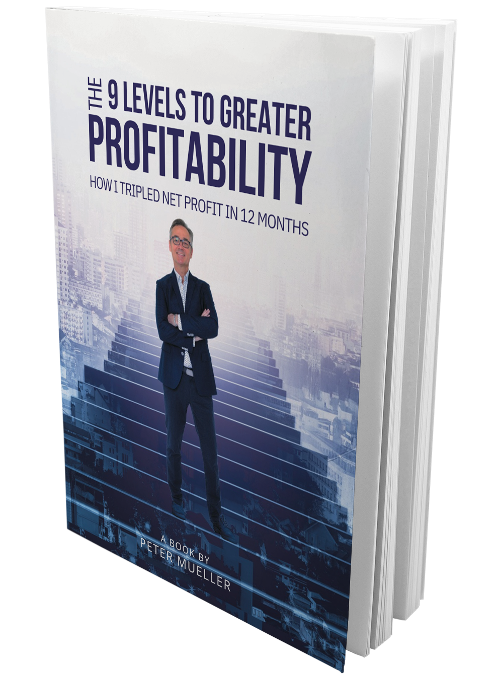 Are you ready to unlock the secrets to greater profitability and take your business to new heights?
Real estate entrepreneur, Peter Mueller shares his game-changing secrets to turn your sales-driven business into a thriving, profit-driven one in The 9 Levels to Greater Profitability: How I Tripled Net Profits in 12 Months.

Discover Peter's groundbreaking Profitability Business Model. With nine solution-oriented levels, he unveils the secrets that helped him triple net profits in just one year. From cultivating a profitability mindset to making strategic investments in the right people, each level is a vital step toward unlocking your business's full potential.

Avoid the Pitfalls and Embrace Success

Peter's vast experience in the real estate industry will help you sidestep common pitfalls that hinder profitability. His straightforward approach shatters the misconception that solutions come solely from working harder and driving more volume. Instead, learn the art of generating greater returns on your volume and initiate a paradigm shift in your business operations.

Your Profitability Journey Starts Here

The 9 Levels to Greater Profitability: How I Tripled Net Profits in 12 Months is your roadmap to transformative success. Whether you're a real estate broker or a business owner in any industry, Peter Mueller's expert guidance will provide you with the tools and knowledge needed to elevate your profits, revolutionize your business, and steer you toward a brighter future.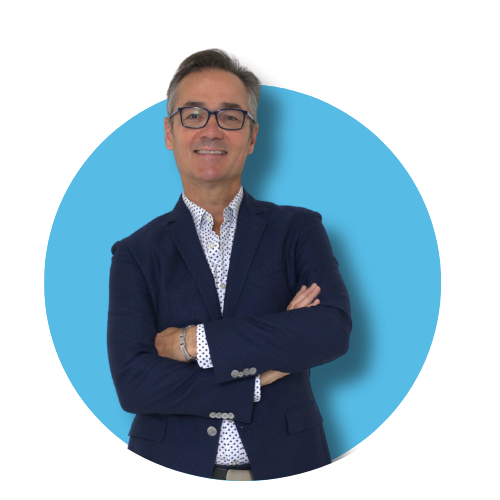 Peter Mueller's remarkable journey in real estate began in 1984 when he was just nineteen years old. Throughout his career, he consistently ranked in the top 2% of sales professionals and was recognized for his exceptional leadership. At the age of twenty-nine, he founded his own real estate firm, rapidly transforming it from a startup into a thriving enterprise with sixty sales professionals and staff in less than three years.

After the successful sale of his real estate company, Peter channeled his expertise toward guiding and consulting with agents, teams, and brokers, passionately striving to enhance their lives by empowering them to achieve greater profitability. In 2008, he founded The Profit Centre, establishing it as a leading authority on brokerage and team metrics, benchmarks, averages, and best practices through over one thousand completed profit analyses.

Unlocking the secrets to profitability, Peter Mueller shares his invaluable wisdom in this book, The 9 Levels to Greater Profitability: How I Tripled Net Profits in 12 Months. As an internationally acclaimed speaker, his sought-after training program, The 9 Levels to Greater Profitability, has empowered thousands of brokers and agents in forty-three countries, leaving an indelible impact on real estate professionals worldwide.

To connect with Peter and learn more about The Profit Centre, visit his website: www.theprofitcentre.com.